Click Here for more information about Selling Your Books.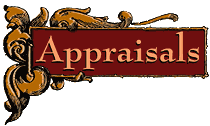 ---
With Full Color Digitizing,
We Make Antique Books Forever Visible By All
---
Click here, or on the shadowbox, to go to the Antique Book frameshop.
Click here, to read the journal article introducing the Antique Book technology.

---
"Antique Books" and "Forever Visible by All" are Registered Trademarks of Antique Books, Inc. Our displays are Patented US D418,348 and therefore completely unique.
---
Antique Books, Inc. sells book digitizing services, book displays, book hosting, and book servers for the web. We can also put the digitizing, framing, and hosting services together for a Contact us for any aspect of what we do.
Eyes going bad? Hear the book from:


Listen to Christmas Hymns from an 1886 Hymnal
Also read the Little Golden Books Hymns

New book: U.S. Army Regulations from 1861
also Full Text Searchable